What To Expect From A Landscape Company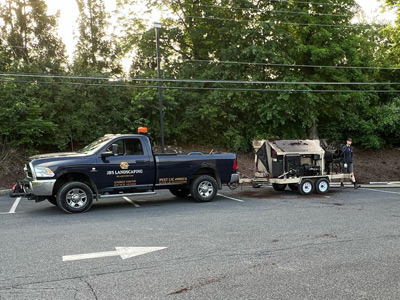 When getting any landscape work done, you must plan things well and conduct some research. In addition to having some ideas and concepts, you must also identify a skilled and expert landscape company to handle the job.

The experts at JB'S Landscaping have outlined what to expect from a landscape contractor.
Experience and licenses
They provide a written contract with proper pricing
Customization so all the installations align with your needs
Alterations if required
Proper scheduling
Timely completion
Regular communication
Cost-effective services
They cover their work with guarantees
In addition to these things, a credible landscaping company should also provide:


Custom Landscape Design
If you want your project to run seamlessly, you need to establish a system and define expectations, as that will help everyone involved in the project be on the same page. This aspect makes it crucial to start with a plan and collect images and inspirational ideas. However, it is even more vital that you have a skilled landscaper who would be able to work off those plans and provide custom landscape designs and plans.

They will become familiar with you and your property during the initial consultation. The experts will combine all they have studied with what they understand and appreciate to create a plan and design that is unique to you. You can evaluate this plan and either approve it or modify it (or both), and they should work from this final plan, which will be the central reference point.

Every landscape project with a reputable business should begin with an at-home consultation, the first step toward a carefully planned and constructed landscape that matches your lifestyle, budget, and aesthetic preferences.


Landscape Lighting
Selecting and placing your lighting features is another crucial aspect, as it helps highlight particular features like stonework or tree structures on your property. The company should be able to provide landscape lighting services to create unique focal points and moonlit effects. They plan the location of the fixtures in your landscape, the angles of lamps, or the bulb wattage.


Plants & Gardens
If you have a yard or landscape on your property, adding plants and gardens is a great way to enhance its appeal. Along with trees, adding a variety of plants and shrubs is a good method to improve the attractiveness of your outdoor spaces. Greenery brings a particular charm to your outdoor spaces.

The landscaping business you partner with should be able to provide high-quality, trustworthy tree, plant, flower bed and garden installation services. Check that they acquire plants, seedlings, and saplings from established local nurseries, assuring you won't receive unhealthy or poor-quality plants.

For more information on our landscaping services, write to JB'S Landscaping through this Contact Us form. You can also call us at 908-496-4755 to request a free estimate, and we will get back to your shortly. We work closely with clients to transform their ideas into features and spaces they will love to use.