Water Features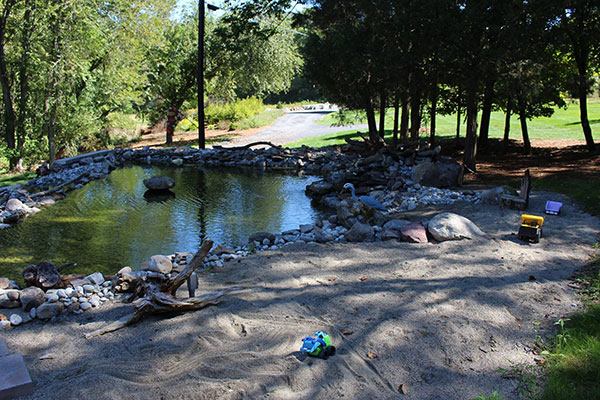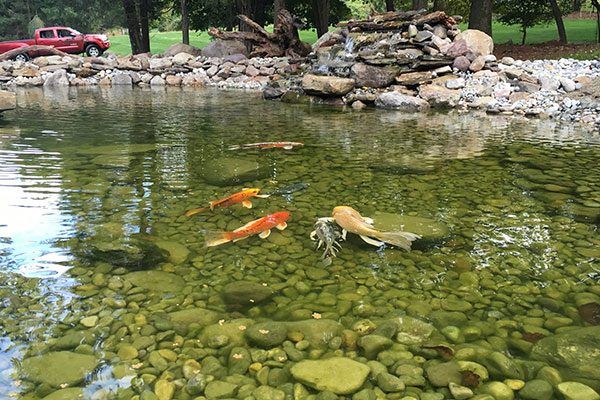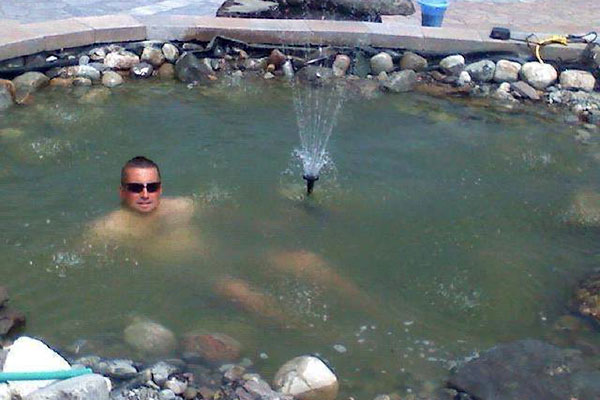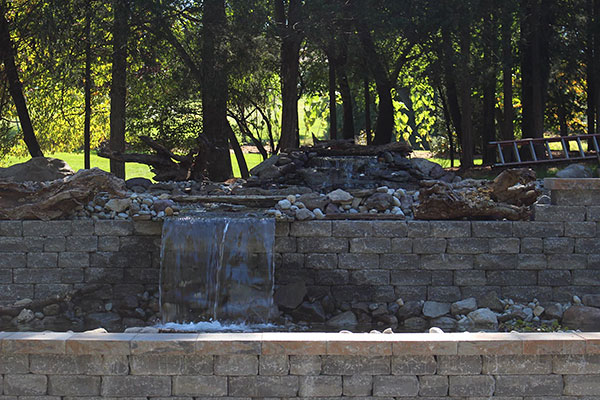 "What I really enjoyed was the water features. I really appreciate the sound of the water flowing and the effect around the dining area to give us that island type look, being surrounded by water. The sound of the water isn't too obtrusive or overwhelming, but it definitely takes away some of the road noise, which is a nice added feature." R.C. (Blairstown, NJ) owner of award winning backyard

Each water feature designed and created by JB'S Landscaping is a unique concept combining natural stone material and water plants. We integrate your interests and desires with the beautiful accent of nature. The relaxing effect of running water is something that people travel great distances to experience. Imagine yourself hiking on the Appalachian on a warm summer day and you come across a lonely stream off the beaten path. Away from other hikers and the noise of quippy banter, you sit down, fill up your water bottle, and as you brace yourself to stand up and trek on, something grabs your attention.

It's not the fresh mountain air or the stunning beauty of nature. It's the entrancing effect of running water. You are suddenly lost in its contradictory power. So subtle it's barely audible, but at this moment it overcomes the noise of everyday life...

You snap back to reality and open your eyes and find you were never hiking in the mountain. You were in your backyard the whole time...


JB's Landscaping Water Features:


Koi and Decorative Ponds
Streams
Pond-less Waterfalls
Color Falls
Fountains
Custom Fountains

Turn your backyard into a peaceful retreat with the soothing sound and movement of water. Whether it's a waterfall, pond, stream, fountain, colorful fish or water lilies, we can help you create a slice of paradise in your own backyard, all while integrating your interests and desires with the beautiful accent of nature. Call us today to set up a meeting!